We are the leaders in affordable, high quality sofas in Queensland.
We manufacture on site and sell direct to the public which means you have absolute control over your finished product. Each piece is completely customisable, the only limit to what we can do is your imagination!
Thanks again for your organising. The removalist said it was such a pleasure dealing with your team and wish everyone was as good as they were, what a nice compliment to your staff there. Enjoy our lounge ! Hope you enjoy the pics as its nice to know where it ended up!
Thank you to all the wonderful people that made our lounge. We are so grateful and its so comfortable !! THANK YOU so much.
Kindest regards. Lou & Paul.
​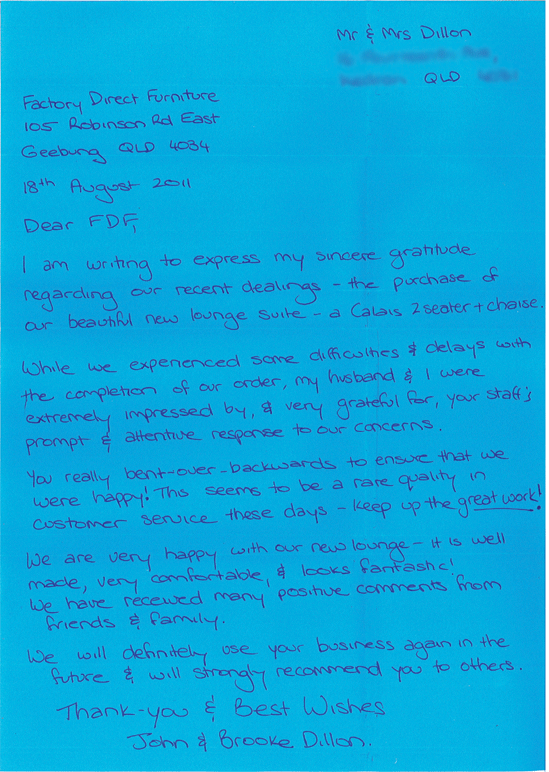 Thank you for delivering our bedroom chairs and ottoman as per the agreed arrangements and to let you know how pleased we are with the quality of the pieces of furniture purchased. The workmanship and finish are both excellent and the furniture is just beautiful. I will recommend you to family and friends! Everything is made in Australia AND the prices are fantastic.
Patricia M Bridgeman Downs